Home
|
Feat Camp 2023 - VACATION PACKAGES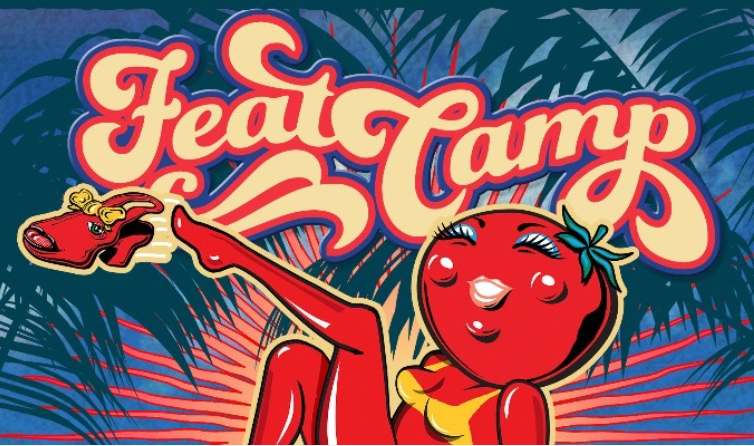 Rams Head Presents
Feat Camp 2023 - VACATION PACKAGES
Mar 9 - 11
PUT ON YOUR SAILIN' SHOES, FEAT CAMP IS COMING TO KEY WEST!
March 9th – 11th
Meet us in Sunny Key West, Florida for this Epic Music Fest!
We know it's been a while. This year, Feat Camp hopes to show you the wonders of a whole new island where you can enjoy the music, the beach, and friends — old and new. Little Feat and friends are coming to play a VIP show at the intimate Key West Theater and then rock the house down at the Coffee Butler Amphitheater.
Gated resorts are nice…but there's lots of things in addition to music in Key West, from water sports, fishing, snorkeling, golf, and boating. Not to mention historical places like the Ernest Hemingway Home & Museum and Truman's Little White House. Key West has great restaurants and an amazing, very-late-night nightlife, so it's an ideal place for Feat Fans to gather, lace up their sailin' shoes, and boogie their sneakers (or troubles) away!
Instead of being limited to just one place, Feat Camp 2023 will have numerous VIP Packages available at a variety of hotels and resorts. Feat Fans will have exclusive access to some of the best hotels in the area, with a variety of packages that fits every budget.
THE MUSIC
Little Feat is thrilled to welcome Melvin Seals & JGB and Donna the Buffalo to their first Feat Camp. How sweet it is to experience the music of the Jerry Garcia Band and Little Feat all in one day. They are also overjoyed to bring guitar extraordinaire Tommy Emmanuel and Vince Herman back to Feat Camp. This time Vince is bringing Leftover Salmon with him which should be a very tasty dish. The Midnight Ramble Horns will also be joining in the fun. There should be some very memorable collaborations!
KEY WEST THEATER
Thursday – VIP Only!
Originally built in 1848 as the 1st Baptist Church of Key West, the building has a rich history as a church, dance club and concert venue prior to being transformed into a fully working performing arts center. This intimate theater is committed to making performing arts relevant in the lives of more people by providing space and demonstrating that the arts engage, inspire and unites communities.
Please Note: This is a VIP-only event with no assigned seating. Seat Numbers are allocated on a first-come first-serve basis upon arrival.
COFFEE BUTLER AMPHITHEATER
Friday & Saturday – VIP Preferred Seating!
Located at the new Truman Waterfront, the Coffee Butler Amphitheater is situated near Fort Zachary Taylor State Park with stunning views of the Gulf of Mexico from the top of the lawn – don't miss the world famous Key West Sunset on show day! With a grassy general admission lawn and intimate reserved seating, there is not a bad seat in the house. The Amphitheater is a one-of-a-kind panoramic backdrop – perfect for island entertainment.
Please Note: The Amp's VIP section has assigned seating and access to General Admission. Seat Numbers are allocated on a first-come first-serve basis.
BOOGIE BRUNCH SAIL
Presented by Fury Water Adventures – VIP Only!
Leave your worries behind and enjoy this one-of-a-kind Feat Camp Experience for VIP package guests only! Step aboard a spacious 65' Catamaran and start your day sipping a mimosa in the relaxing ocean breeze. Enjoy live music, brunch, unlimited drinks and breathtaking views as you cruise the crystal coastline. Let the waters of the Gulf of Mexico be your backdrop to the perfect day sail, Key West style!
Please Note: There are multiple sail dates. Choose your date when you book your package below!
Additional Ticket Information
VIP PACKAGES
We take care of everything but your transportation to and from Key West, Florida. See below for what our EXCLUSIVE VIP Package has to offer.
Three night stay at preferred partner hotel (Packages of Two & Four available)
Extensions to four and five night stays available!
Exclusive VIP show at Key West Theater (VIP package holders ONLY!)
Two nights of music at Coffee Butler Amphitheater
Preferred seating and early access to the shows
Live Music Brunch Sail aboard Fury Water Adventures featuring Local Musicians (VIP package holders ONLY!)
Meet & Greet with Little Feat
Autographed Feat Camp poster (signed only by Little Feat)
Personalized Concierge Services throughout stay
Access to limited-edition merchandise, local discounts & more!
It's guaranteed that three nights in paradise with live music and beautiful sunsets will be all that you dream of and more! Our Key West experts carefully curated incredible hotel packages that include preferred amphitheater seating, VIP-only events and first-rate hotel accommodations.